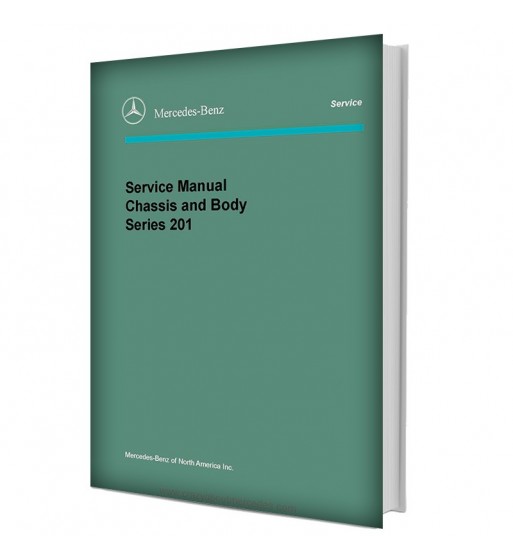  
Mercedes Benz Service Manual Chassis & Body Model 201
Manual for the repair, maintenance and replacement parts of the chassis and body of the Mercedes Benz models W 201 Series.
They have 966 pages in English that contain descriptive images and instructions for repair, maintenance and replacement of chassis and body parts. This is the digital version in PDF format of the manual used by Mercedes Benz workshops that allows reading both monitor of your PC, tablet or smartphone as printing the pages you need.
Security policy
Delivery policy
Return policy
Mercedes Benz Service Manual Chassis & Body Model 201
It contains precise information useful both for amateurs who need maintenance work, seasoned mechanical or DIY experts of classic cars, recounting in detail the processes involved in individual steps with the help of pictures, diagrams and tables, developed on the following topics:
General, technical data
Electrical system of engine
Chassis suspension system
Front axle
Rear axle
Wheels
Propeller shaft
Brakes, hydraulic and mechanical
Brakes, vacuum system
Steering
Electrical system
Glass and windows
Interior equipment
Doors
Sliding roof
Central locking system
Electrical system of body
Detachable body components
Seats, restraint system
Supplement 201.034
Supplement 1986
Supplement 1987
Supplement 1988
Mercedes Benz models W201 Series included in this manual:
Mercedes Benz 190 E 2.3, 190 E 2.3 - 16 and 190 E 2.6
Mercedes Benz 190 D 2.2, 190 D 2.5 and 190 D 2.5 Turbo
For the repair and maintenance of the chassis and body of the Mercedes Benz W201 Series you will not find another better manual.
The description and illustrations of the article allow to obtain a notion of the quantity and quality of the information included.
Characteristics:
Format: PDF
Language: English
Pages: 966
File size: 43.1 MB
Shipping Method: Download Link