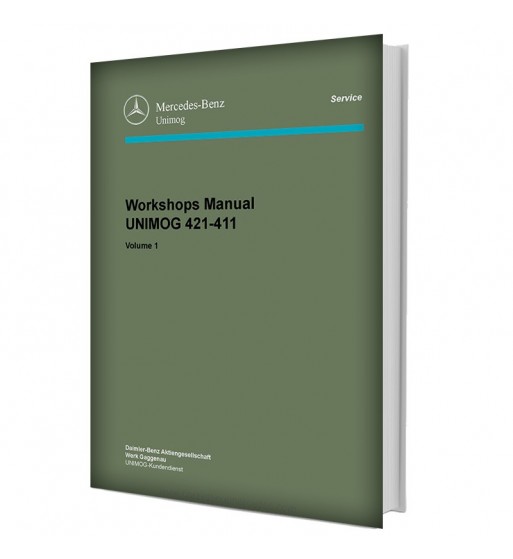  
Mercedes Benz Workshops Manual UNIMOG 421-411 | Volume 1
Workshop manual for the Mercedes Benz UNIMOG 421-411. Designed primarily to be used by trained personnel of the official workshops of the brand, it is developed in 275 pages in English that describe the operation, maintenance tasks and repair procedures.
Mercedes Benz Workshops Manual UNIMOG 421-411 | Volume 1
This manual is intended for technical personnel responsible for the repair and maintenance of Mercedes Benz UNIMOG vehicles of the U 421 and U411 Series.
Models included in this manual:
UNIMOG 421 and UNIMOG 411
Next, the detail of its content:
Introduction
General
Electrical equipment
Cooling units at engine
Brake (hydraulic)
Compressed Air System
Electrical installation
Installed Special Requested Equipments
Electrical system
For repair and maintenance of Mercedes Benz UNIMOG will not find another best workshop manual.
The description and illustrations of the article allow to obtain a notion of the quantity and quality of the information included.
Characteristics:
Format: PDF
Language: English
Pages: 275
File size: 36.3 MB
Shipping Method: Download Link